DRESS & SCHOOL SUPPLIES COLLECTION PARTY FOR PACE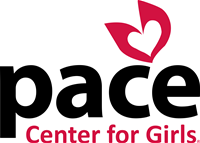 When: TUESDAY AUGUST 6th: 5:30 – 8:30pm
Where: FLEMINGS STEAKHOUSE, 8985 Tamiami Trail, N., Naples 34108
Please join us for an evening of fun and friendship in support of a great cause! We are collecting dresses, shoes, and accessories (new or gently worn) for the PACE 'Love That Dress' annual fundraising event on August 23rd at Tiburon, and also specific school supplies that the girls are in need of (list below).
Entry fee of $15 includes:
Champagne cocktail on arrival
2 drink tickets
Cheese/Fruit platters
$25 Flemings discount card
Door Prizes
The satisfaction of knowing you are making a difference…(priceless!)
Happy Hour menu also available until 7pm.
Please click here to sign up and join in the fun. Your female guests are also welcome. Space is limited, and deadline to register is Saturday August 3rd.
Hope to see you there, and we appreciate your support.
Should you be unable to make it, but would like to make a dress or school supplies donation for the girls, or have any questions, please contact Jennie Taylor, Social Director, at (239) 297-6075 or jtaylor@quailwest.com.
PACE School Supplies needed:
Dutang Folders - These are the folders with the three prongs inside for loose leaf paper.
Composition Books - these are the black and white ones that look like large journals
Journals - any type
Sharpie Markers - fine tip and round tip
Plastic Pocket Folders - any colors
Special Decorative Folders - any kind
2 inch binders.Any color.
Thanks so much for your generous support!

Registration is now OPEN!
- Jul 27, 2019