Well, the 2023 LPGA Amateurs Ontario Trillium Challenge Event is in the bag for this year! We had a beautiful day for it (the 2 sprinkles don't even count as rain) at Flamborough Hills Golf Club. 27 holes in 3 different formats was the Challenge - a Scramble on the Woods course, Alternate Shot on the Lakes course and Better Ball on the Hills course. It did make for a long round, but what with the good weather and beautiful course there wasn't any complaints.
The Players Gift was a Know Your Distance Yardage Bag Tag, a Mini Moscow Mule Mug (say that 4 times fast!) and a can of Ginger Beer and lime at the start of the Lakes course.
Low Net Winners over all 3 formats:
1st - Barbara Van Sickle from Hamilton Burlington and her guest, Nancy Chow (score of 99)
2nd - Michele Walma from Barrie Area Chapter and June Layden from Waterloo Chapter (score of 103)
3rd - Anne Stubbings from York-Simcoe Chapter and Ailene MacDougall from Barrie Area Chapter
Woods 2 Honey Pot - Wendy Anderson
Woods 5 Circle of Friendship - Maria Szoke from GTA Chapter
Woods 6 Closest to the Line - Sue Anderson
Woods 9 Longest Putt - Dora Lomax from our Chapter
Lakes 2 Honey Pot - Louisa Qian
Lakes 8 Longest 2 Shot Distance - Team Lenahan (Kim Lenahan and Susan Andrew)
Hills 3 Honey Pot - Anne Hussey
Hills 7 Longest Drive - Lauren Capunitan
Hills 9 Longest Putt - Janet Canavan from our Chapter
Raffle Prize Winners
Lyndsey Teschke from Waterloo Chapter took home the Smashing the Grass Ceiling golf bag, Fareen Samji's book and a 1/2 hour lesson. Thank you again Far for your most generous donation to our event.
Berniece Ten Brinke from Hamilton Burlington Chapter took home the $150 Gift Certificate from Kandy Golf. Thank you Kandy Golf for your generous donation to our event.
The Foursome of Golf from Flamborough Hills was unclaimed.
Thank you
To all of our Barrie Area members who represented our Chapter for this event - Lianna Chabot, Suzi McBride, Jane King, Ailene MacDougall, Kim Henrick and Michele Walma
To the Ontario Events Committee for all the hard work that went into the organization of this tournament, as well the Scramble Open at Nottawasaga back in May - Megan Bawn (YS), Alison Munro (GTA), Debra Moore (Waterloo), Michele Walma (Barrie Area), Susan Cox (Durham) and Deb Kucheran (Hamilton-Burlington)
To our volunteers - these events simply would not be possible without your donation of time and help - Dale Skvereckas (HB), Michele Irvine (GTA), Linda Lee (GTA) and Eleanor Harris-Hammerstedt (GTA/HB). A very special thank you to Dale who took up the reins while the Events Committee were all out playing golf - Dale was there before 8am to help set up registration, brought us all some breakfast goodies, delivered the ginger beer out to Lakes 1, and took over Pace of Play when Eleanor had to book off. You are our star volunteer Dale!
To Michele Irvine for doing the photography as well as starting everyone off at the first hole of Woods.
Results
To see where everyone placed, click here and then click on Trillium Challenge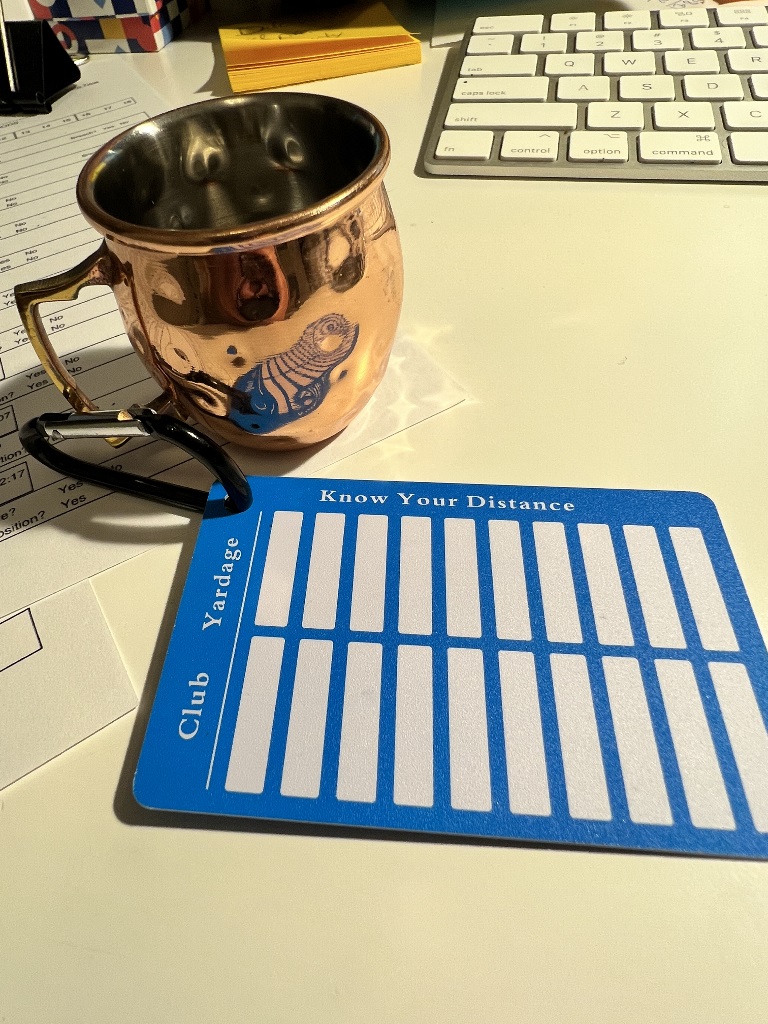 The Players Gift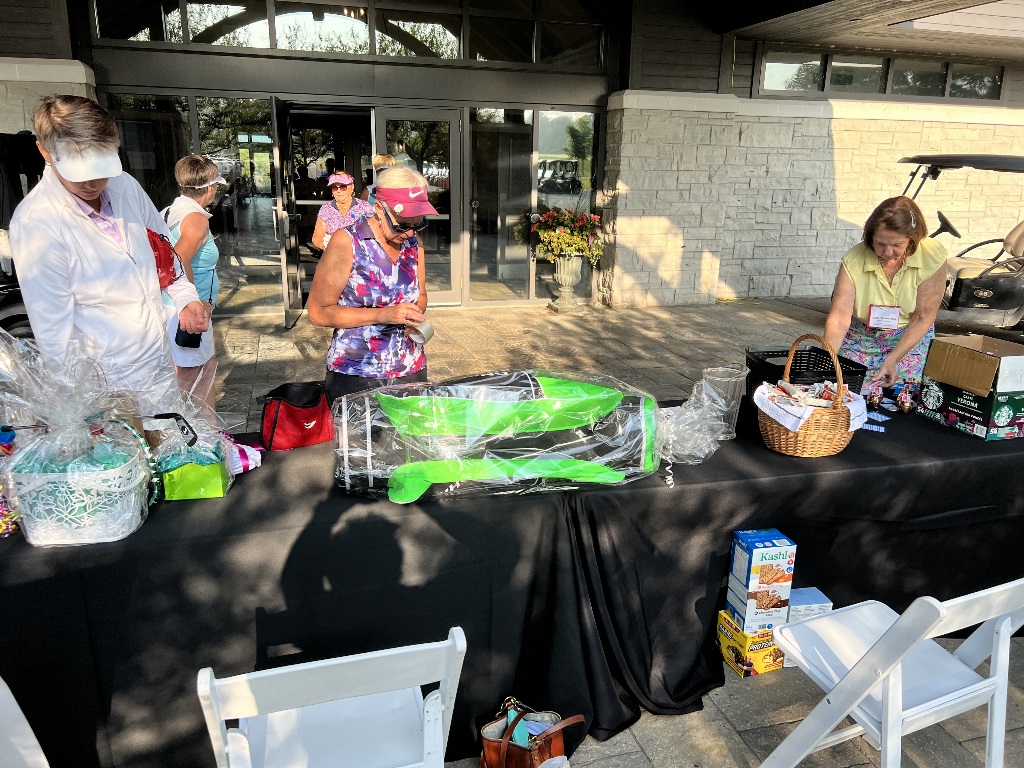 A lot of work prior to and in getting the registration table set up with raffle prizes and showing off some of the On-Course prizes.