Championship Finals

Our own member, Nancy Adair, will compete in the Championship Finals in Rancho Mirage, CA, on Oct 11 & 12. This is her first time competing in the Finals. We wish her well!



Cup Qualifier

The Kingsmill Resort in Williamsburg, VA, hosted a Cup Qualifier on August 24 & 25. It was a match play event in which the team has 8 players, competing in a four-ball match on Day 1 and singles matches on Day 2. Our chapter fielded a team. Betty Thom was the captain and the rest of the team: Liz Wood, Lynn Avant, Nancy Adair, Beverly Scarborough, Kim Taylor, LeNelle Tanner, Sunny Brackin. They put forth great effort but came up less than .5 point shy of qualifying for Finals.

Sectional Qualifier Results

On August 3, five of our chapter members competed in the Sectional Qualifier in Raleigh on the Lonnie Poole Golf Course, home to NC State. Laura Boes placed 2nd Low Gross in First Flight and Nancy Adair placed 1st Low Gross in Fourth Flight. Nancy qualified for the Nationals in Palm Springs this fall. Suzanne Mika, Lynn Avant and Betty Thom also played. Everyone agreed that it was a tough course with very fast greens. Congrats to all !!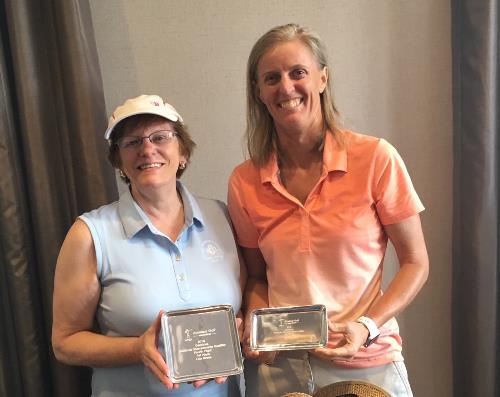 Interested in Learning More about LPGA Amateur Golf Association?
Contact our Membership Director, Brenda Rutledge





- Feb 28, 2019