Sectional Qualifier Results
On August 3, five of our chapter members competed in the Sectional Qualifier in Raleigh on the Lonnie Poole Golf Course, home to NC State. Laura Boes placed 2nd Low Gross in First Flight and Nancy Adair placed 1st Low Gross in Fourth Flight. Nancy qualified for the Nationals in Palm Springs this fall. Suzanne Mika, Lynn Avant and Betty Thom also played. Everyone agreed that it was a tough course with very fast greens. Congrats to all !!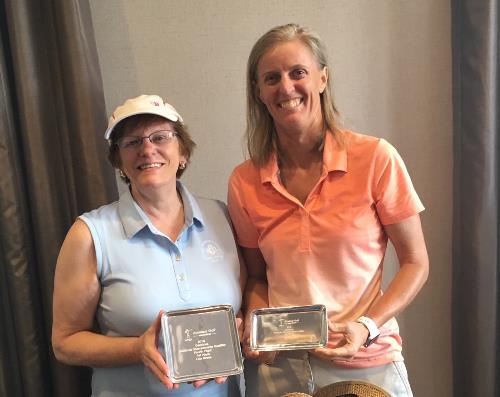 Tee-Off

We celebrated our annual Tee-Off on St. Patrick's Day at Golf Galaxy with a putting contest, door prizes, food, fun, shopping and silent auction. We learned about the golf leagues, handicaps and tournaments. Pictures are posted on Facebook (LPGA Amateurs Upstate SC).


Interested in Learning More about LPGA Amateur Golf Association?
Contact our Membership Director, Brenda Rutledge





- Feb 28, 2019