A great time was held by both of our Scramble Teams!
8 players - 36 Competitive holes
280 Participants - International because those Canadian Ladies had a riot too!
Both of our teams were in the 1st Flight, due to handicaps.

Highlight: Kathy Stellma received an amazing Pinehurst Package for closest to the pin for the entire weekend.

Coolest Memory: A Crystal Trophy has been created for this tournament, on it will be the names of each player. The Trophy itself will reside in the LPGA Trophy case, next to the Solheim Cup. When announced I personally had goose bumps - how cool is that!

Results: Team 1, Captain Karon Boehlander - finished 9th out of 29 1st Flight teams. Team 2, Captain Peg Feltner - finished 24th.

Best Photo: There were alot! Take a look at the video on Nationals site to see more. You have to love the Scramble team photo where all of them are checking the distance on their Range Finders.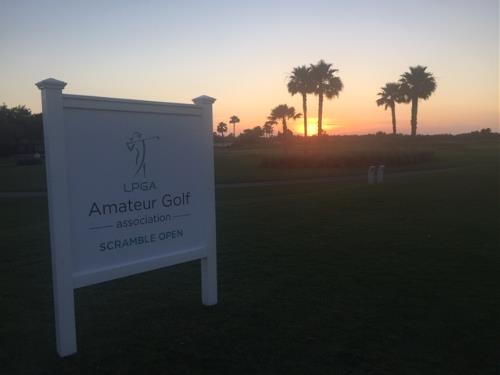 - Jun 3, 2019