Welcome to our new Board Members
Our Annual General Meetingwas held virtually on October 6, and our York-Simcoe board was elected. Welcome to Cathy Ollerhead, who volunteered to serve as President, and Katrin Cooper, who volunteered to service as League Chair.

York-Simcoe Board 2020-2021:

President Cathy Ollerhead
Treasurer Jennifer Lynn
Membership Kelly Gard
League Katrin Cooper
Rules & Handicap Barb Thompson
Communications Carol Buchinski

If you have any ideas as to what you would like to see in 2021, please forward them to any of our board members. We will be planning over the winter for a great season next year!

Huge thank you to outgoing President Anne Jessop and League Chair Megan Bawn for all of their efforts to make our season so enjoyable, despite the restrictions we faced due to Covid 19. Our weekly attendance was strong and we had several new members join us this year.
Masters Pool
It's not April, but The Masters is just around the corner, being played November 12-15th. There won't be rhododendrons and azaleas on the course, but we can still pick our fantasy golf teams and place our bets... and win money if your team plays well! It willbe pretty similar to last year's British Open Pool, but we will do the team drafts through a virtual meeting. Look for more details to come out in early November.
Handicaps
If you currently have a Golf Canada (aka Golf Ontario) membership where you maintain your handicap, and you are due to renew it before May of 2021, please drop a note to Karen Caume at memberservices@lpgaamateurscanada.ca. We may have a way to save you a bit of money.
Post your Handicaps in Ontario until October 31
Every geographical area has an active season for handicaps depending on their climate. For Ontario, our active season is April 15 - October 31. This means all games played in Ontario between those dates should be posted and will count toward your Handicap Index.

If you may have missed posting a few rounds, this is a good time to catch up. You can use previous scorecards, or if you didn't keep them, use the 9 hole scores that were posted for our league games at www.golfscoring.net/cardinal/womens9/2020
Another Great League Season Winds Up!
LPGA Amateurs wrapped up another great season of golf, fun and friendship against the backdrop of a magnificent sunset. We had great weather for golf, after which prizes were awarded, draw prizes were drawn and everyone enjoyed complimentary beverages and gift bags.

Congratulations to the following:

Team - Birdie Bunch led by captain Barb T.

Match Play - Carol B, runner up Barb T.

Most Improved Golfer - Julie O., who took 8 strokes of her handicap with honourable mention to Kelly G. who took 5 strokes off hers!

Participation - Donna B.

Special thanks to Anne Jessop for her leadership as President this season, Megan Bawn for organizing our weekly games and tracking our progress, and Jennifer Lynn who organized our closing event and arranged for all the gift bags!

Thanks to Carolyn J for taking pictures and sharing them with us.

Thanks to all our board members and members for a great season, and let's keep golfing on Tuesdays until the snow flies!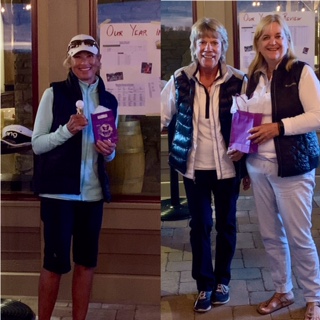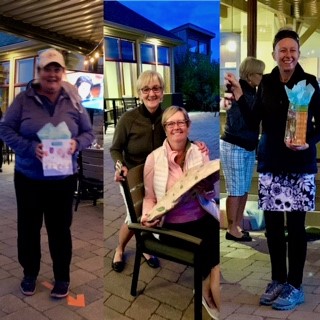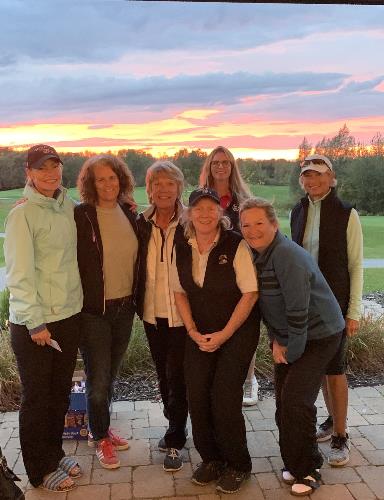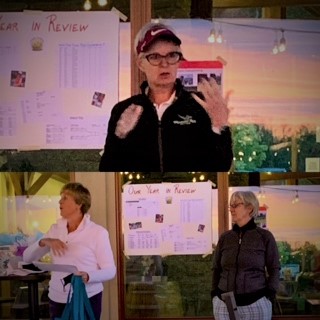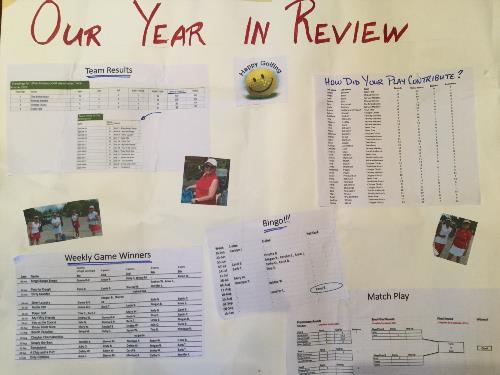 Chapter Championship Results
Congratulations to everyone who participated in our Chapter Championship on August 18! We had 20 members compete in Stroke play or Scramble. The clouds swirled but the rain held off and we stayed dry. (Same could not be said for some of our golf balls lol!) All Stroke players and the top 2 Scramble teams are eligible to move on to the inter-chapter event at Hidden Lake Golf Club on September 19.

Championship Flight - Donna Butterworth-Popert
2nd Flight - Carol Buchinski
3rd Flight - Linda Bullock, Julie Oakley
4th Flight - Mary Walker

Scramble teams:
1st place - Kendall Balchen, Jacqui Mutch, Sharon Main, Mary Robinson
2nd place - Orietta Bon, Katrin Cooper, Monique Rodrigue, Debby Wood
Enjoyed the day:
Jennifer Lynn, Lesley Hanham, Andrea Wilson
Anne Jessop, Carolyn Johnstone, Barb Thompson, Karen Weidenfelder

Thanks to Anne Jessop for all her hard work organizing this event to provide an enjoyable day for all while accomodating Covid protocols.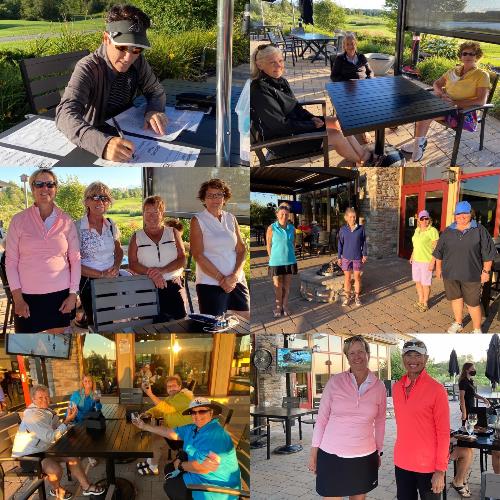 THANKS FOR SHOWING YOUR CANADIAN SPIRIT!
Thanks to everyone who was able to celebrate Canada Day with us on June 30. We are proud Canadians and had fun bringing our red and white to the course. Cardinal said it was the most red and white they'd seen all day! Complimentary beverages were much enjoyed during or after the round. A great time was had by all, as you can see from the pictures below. Thanks for your support, and we look forward to our next fun event!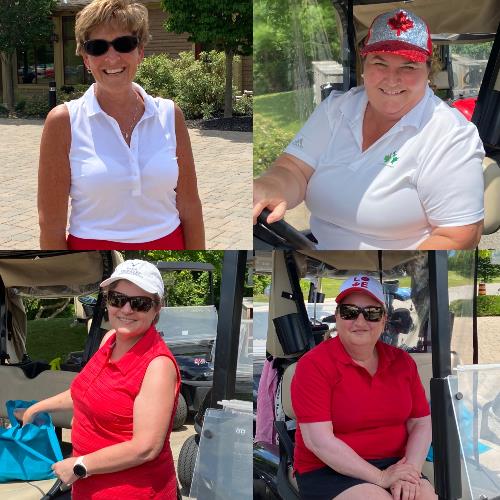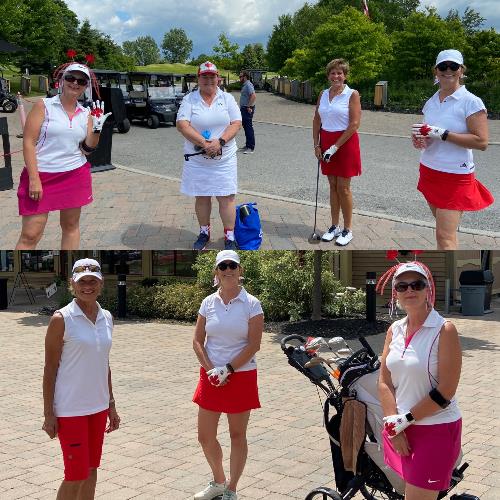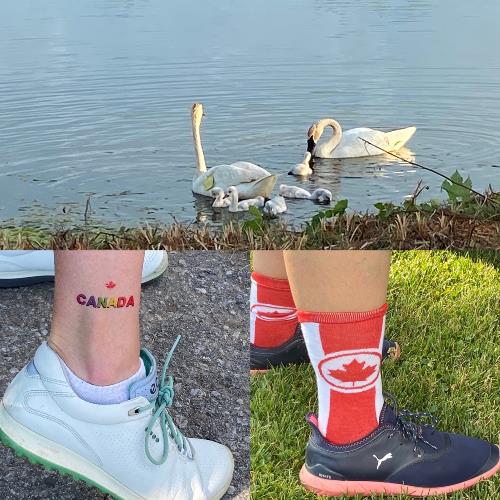 - Jan 26, 2020