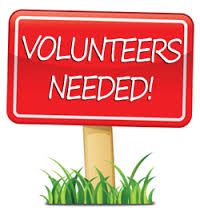 Be part of the York-Simcoe Board!
LPGA Amateurs York-Simcoe is a 100% volunteer organization that benefits from the talents of our members!
Reasons to volunteer:
To give back to an organization which has helped you.
To gain leadership experience which can help your career.
To enrich your life through golf.
To help enrich other women's lives through golf.
To meet more members outside your league.
Board Member Positions are Open!
President – Oversees the cohesive running of chapter activities. Represent the York-Simcoe Chapter, liaison with LPGA Amateurs – Canada the US.
Memberships - Membership recruitment and retention, liaise with LPGA Amateurs – Canada on membership items and communication with members.
League Chair - Liaison with course, set play format, weekly challenges, season awards, monitor attendance and tee times.
Handicap, Rules & Education - Assists members to use handicap system; verifies handicaps for competitive events. Works with to help coordinate events & seminars.
Communications & Marketing – Updates the Chapter and Canada's websites, manages member communications, liaise with LPGA Amateurs – Canada regarding communications.
If you are interested in learning more about these volunteer opportunities, please email the York-Simcoe President (president@lpgaamateursyorksimcoe.ca)
Like all things in life, you get back what you give, and as an all-volunteer organization, our chapter needs you!
No matter how much time you have we can put your talents to good use.
- Sep 5, 2019