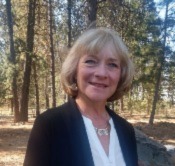 A MESSAGE FROM BEV REED
President, LPGA Amateurs Spokane-Inland Northwest

Holy Moly it has been hot out on the course this summer, especially the past couple of weeks. Yes, we may love golf, but some of us may be a little crazy playing in 100+ degrees. We will certainly have stories to tell. One of our LPGA Amateurs colleagues in Texas has a harrowing story she shared. Check it out.

There has been concern about safety at the forward tees on the number 2 tee box at Indian Canyon. The very steep hill from the cart path makes it a falling hazard. Safe conditions for all golfers are of paramount importance to us. Our board approved a letter of concern which was mailed to the Spokane director of Parks and Recreation as well as to the city's golf manager. We've also reached out the Indian Canyon Ladies League and SAWGA for their support. Stay tuned for more information.

National has added a new feature to their web site called Virtual Community. Check it out. You enter using your LPGA Amateurs user name and password. This new feature looks pretty cool...a way to stay in touch with each other across town and around the country, along with great information and insights into what other chapters are doing.

Fall brings some of the best weather for golfing in our region. And it also brings us to the end of our league play. I hope you'll mark your calendars for our end-of-year event on Saturday, November 4. More details will follow soon.

Enjoy!
Bev