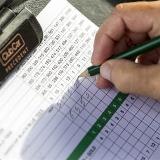 World Handicap System
Many golfers are still getting used to all the changes to the rules of golf that took effect in January 2019, and now there's another big change—this one to the handicap system. Before you get too stressed, let's review what you need to know about the new World Handicap System (WHS).
Just click on this link
and check out the article from the LPGA Women's Network website.
To find out more about your Handicap , please click on the link in your member clubhouse. Or visit LPGAAmateur.com webinars under this topic.
- Mar 10, 2020