We are looking for volunteers now!
Roles the Greater Springfield Chapter hopes to fill include:
Sponsorship -- Create relationships with local golf shops and courses #GrowTheGame!
League Coordinator -- Maintain regular communication with each League Captain.
Event Support -- Promote and participate in our social golf gatherings.

National Opportunities-
Be An Ambassador at the 2021 LPGA Cognizant Founders Cup=
The LPGA Cognizant Founders Cup has moved to the east coast this year and will be held October 4-10 at the Mountain Ridge Country Club in West Caldwell, NJ. LPGA Amateurs members have the opportunity to be a LPGA Brand Ambassador at this event with amazing opportunities to get a behind the scenes look at this world class event and get a complimentary round at the Mountain Ridge Country Club. Check out the details at this link and sign up now!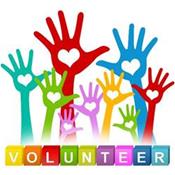 Please contact Linda Fawcett - Email Linda.

Benefits of volunteering:
•Being part of something bigger than ourselves
•Promoting the health & mental well being of fellow women golfers
•Getting to know members on another level
If you would be interested in helping at social events/golf outings/fundraising, please contact a board member -- email us.