Here we are!
Just a glimpse of MaryAnne Kuroczko and Tina Acker, board members, having some fun...thank you to Patrick Berry & the staff of Mass Appeal!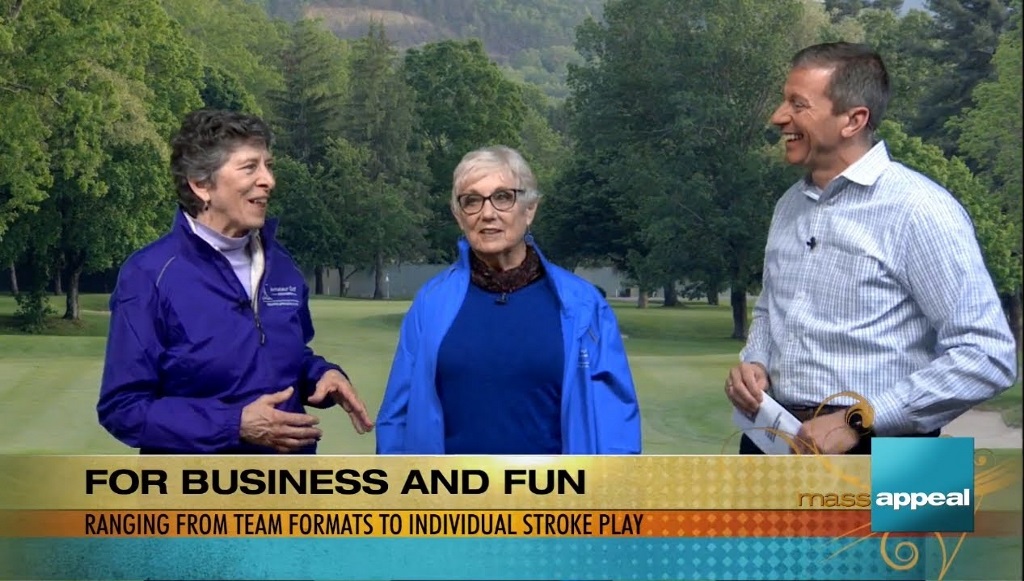 If you missed it you can watch it

here
SAVE THE DATE for our 'Tee Off' Dinner
Members Come Out Swinging!
Thursday May 18 ** 5:00pm
Join us for our annual gathering where we get to meet each other, find out what's going on this season, talk a lot of golf but also a bit of ourselves. We are a group of women who want to play golf, get better at golf, have fun golfing, and generally enjoy our time on & off the course with each other.

There will be food, drink, prizes, and information...lots of information!


2023 League Schedule and Captains
MONDAY: Ledges GC – South Hadley. 4:40 PM. Carol Marnelakis – carol.marnelakis@gmail.com 413-519-8320
TUESDAY: Franconia GC – Springfield. 1 & 5 PM. 1:00 – Lori Cotter - lori@loricotter.com 413-348-9259. 5:00 - Priscilla Kowal – Priscillajkowal@gmail.com 860-819-5790

TUESDAY: Agawam CC. 2:00 PM. Judy Santos - hidrox02@comcast.net 413-531-1732
WEDNESDAY: Chicopee CC. 4:45 PM. Ela Soja – ela_soja@yahoo.com