Lone Star Cup:12-member teams from 8 different cities (Austin, San Antonio, Dallas, Ft. Worth, Houston, Little Rock, Baton Rouge and Albuquerque) will compete in a 2-day Solheim Cup (Match Play) format tournament. The first day of competition will be 4 teams of 4 ball and 2 teams of alternate shot. The second day is 12 singles matches. The event is scheduled to take place at The Golf Club of Houston on September 24-26. Estimated cost per person is $500 which includes accommodation, registration fees, and food.

Team selection will be based on interest and a series of match-play competitions played over the spring. Players with similar handicaps will be paired against each other.

If you are interested in trying out for the Austin team please let Sally Bowman or Theresa Moody know by March 15.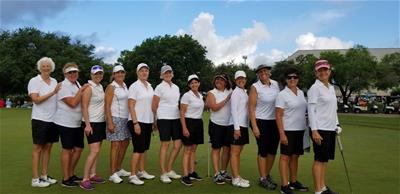 - Feb 13, 2021