It's Kickoff Time
You won't want to miss our Kickoff / Membership Drive on March 23rd at the Top Golf of Katy. We will introduce you to all the activities we have planned for 2019. You'll meet the Board and lots of fun Members. We'll have food, silent auction items and fun playing Top Golf games. To Register check the "Upcoming Events" section for a link.

There will be a discount on membership for those who sign-up at the Kickoff event so bring friends!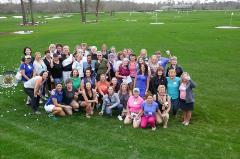 ---
Whether you prefer a competitive environment, or just for fun, we have the golf for you!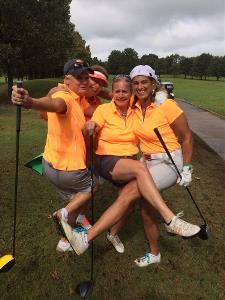 The Houston Chapter of LPGA Amateur Golf Association provides golf for all level of golfers. For those just starting we have clinics, scrambles and relaxed play days each month. Perhaps you've been playing a while but prefer the more relaxed atmosphere of non-competitive golf. While some of our events are a particular format with prizes, anyone is welcome to play and opt out of the competitive portion. Finally, if you have those competitive juices, there are options available to you at both the local and Headquarter level. All competitive events are handicapped and flighted.

For the competitive golfer we have:
Monthly chapter events
The Lone Star Cup (team match play)
The LPGA AGA Championship Series (individual stroke play)
The LPGA AGA Cup (team match play)
The LPGA AGA Scramble Open (team scramble play)