Local Events

Date
Event

Saturday, Mar 11, 2023

Season Opening Membership Meeting

at Speedway Indoor Karting

@10am-12pm

Find out what we have planned for 2023, then the Fun Begins with mini-Golf.

Food, beverages, Karting, golf simulators on your own

Cost:$5

1067 N Main Street Mapit

Speedway, IN 46224

Members & Guests

RSVP to memberLPGAAmateursCentralIN@gmail.com

All Events/Leagues

Starting Dec 1, 2022

Start tracking your Handicap with

Indiana Golf LPGA Amateurs Central Indiana eclub

More Information

Click Local Benefits

Cost $27/year

NOTE
All members and guests play at their own risk. Please review and adhere to local, state, and government advisories.
Planning Tools for 2023
LPGA Amateurs Tournaments Information
LPGA Amateurs
Tournaments

Calendar.
These events are on our chapter Calendar
LPGA Amateurs Tournaments 2023 Map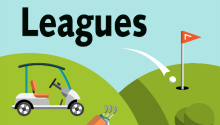 Leagues for 2023 are official - all leagues are returning with minor increases
any of 7 Leagues
2023
Mon
Tues
Wed
Thu
5/1/2023
Week 1
Eagle Creek(9)
Coffin (9)

River Glen (9),

Smock(18,9)

5/8/2023
Week 2
Golf Club(9)
Plum Creek(9)
Pleasant Run(9)
Smock(18,9)
We will not be charging a registration fee to play in any or all of our leagues.
Benefits of our Leagues

Need flexibility-No pre-play commitment, pay when you play—Signup for Rounds
No cancellation fees. Txt League Coordinator up to 2 hours before tee time to cancel
Looking for Playing Partners-Play with your friends or meet new friends by being paired with other members.
Play different Courses-Play all League locations.
Play 18 or 9 at some locations
All skill levels welcome


For a complete calendar of events, leagues, view our Google Calendar


---

Membership Pricing -
New Member Jan-March 2023
Classic $120, Senior(65+) $85, /YP Military $65
Just a quick reminder, the LPGA-Am membership cycle is now on fiscal year. Specifically, that is December 31 every year. All members must renew their membership to continue to receive their benefits. The calendar year dues model continues to provide a prorated dues rate for new members who join during the 2nd, 3rd and 4th quarter of the year as follows:

• Jan – Mar: 100% and membership expires on 12/31/23

• Apr – Jun: 75% and membership expires on 12/31/23
• July – Sep: 50% and membership expires on 12/31/23
• Oct – Dec – 100% and membership expires on 12/31/24, a 13-15 month membership value
Go to lpgaamateurs.com to sign up today, you will be glad you did.
Choose the Central Indiana Chapter
If you heard about us from a current member celebrate them on your registration form. They will be eligible for prizes.

---