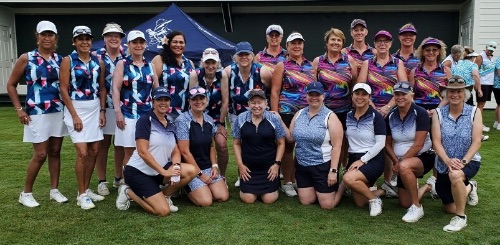 Front Row: Cincy Pin Gals. Second Row left: Iron Maidens. Second Row right: Cincy Swingers.


Two of the three Cincinnati Chapter teams that entered the 2021 Atlantic Regional Cup Qualifier at Pinehurst, N.C., played July 10-11, are advancing to the Finals at the Kingsmill courses in Williamsburg, Va.

The Cincy Pin Gals finished third and the Cincy Swingers sixth The Iron Maidens missed the cut, finishing eighth. Only the top six teams advanced to the finals.

---