San Antonio Chapter End of Year Party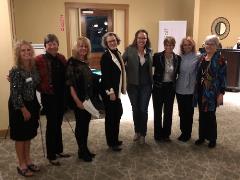 The San Antonio Chapter members, outgoing and oncoming board members, sponsors, and scholarship recipients and their families all gathered to celebrate the year and honor the hard work and achievements of chapter associates. We met at Silverhorn Golf Course on Thursday, November 7th.









Thank You Sponsors!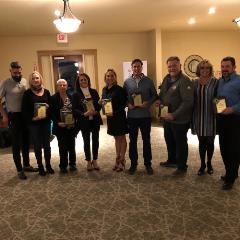 We started the evening by recognizing the chapter sponsors. These individuals and businesses allow us to support members to attend golf outings regularly, reward accomplishments and improvements among members, and provide support for chapter tournaments. Not all sponsors were able to attend. We appreciate the partnership and support of all our sponsors.








Scholarship Winners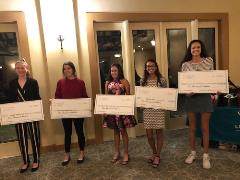 This year, the Scholarship Committee reviewed the largest number of applicants since the scholarships were established. Presented with such an outstanding group of applicants, who hailed from a number of local middle and high schools, they decided to increase the number of awards this year. There were three $2000 awards and two $1000 awards. Award recipients may use the scholarship for anything golf related. For example, they may buy a set of clubs, pay for lessons, or pay for some travel related to tournaments. We would love to hear back how the award winners benefited from their scholarship. And we would love for them to return and become a member.





Outgoing and Incoming Boards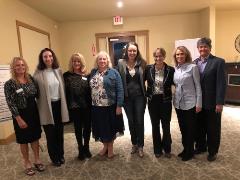 Kathie Widby, Chapter President, introduced the outgoing board members and presented awards. She then presented the incoming board members. Kathie announced more than one special thank you, as it takes a group of dedicated women to keep an organization like our LPGA Amateurs Chapter going. There was also an announcement of a specially made cake for the occasion. Thank you to everyone who attended, to Silverhorn for hosting us, and for all the members who have participated in events and made the year a success! See you all on the course this next year!
- Nov 13, 2019