SIGN UP FOR TRAVEL LEAGUE
When: Saturday, August 6

Time: tee times begin at 11:10 AM

Where: Ironwood Golf Course
445 State Road, Hinkley, OH

Pay at the course - 18 holes $47 (riding) or $40 (walking)

This is a first-come, first-serve event. You must RSVP for golf and PLEASE, let Susan Curtis (email or call at 570-815-1135) know if you are NOT able to attend as soon as you know that you have a conflict, because there may be others on wait list! *** Note, if you try to register before the August 4 midnight deadline and receive notice that registration is closed, please email Susan and ask to be placed on a wait list in case of cancellation***

RSVP HERE
____________________________________________________________
2022 COURSE CHALLENGE - East vs. West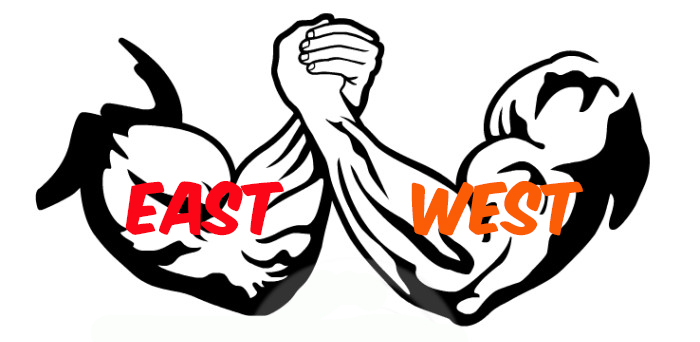 East Courses: Grantwood, Manakiki & Pine Ridge
West Courses: Briarwood, Sleep Hollow & Springvale

**Come play this classic course that will provide a challenge, even for Jack Nicklaus who has the course record.**

WHEN: Saturday, August 20. Tee times start at 9:30 AM - Registration at 8:45 AM
WHERE: Chardon Lakes Golf Course, 470 South St., Chardon, 44024 - (440) 285-4653
COST: $60* – Includes golf, cart and chances for a share of $270 in team prizes and skill shots.
FORMAT: Two-member teams. We will try to pair East teams with West teams. Holes 1-9 played as best ball, holes 10-18 played as scramble format. This will be handicapped according to the USGA Method. Click HERE details on handicapping/scoring.
FOOD: The course has a full snack bar with sandwiches, hot dogs, etc. You are responsible for your own food.
Deadline Thursday, August 9 - Click HERE to Register
NOTE: This is primarily a two-person team event. It is your responsibility to find your own partner. You can register and play without a partner, but if you are NOT willing to play without a partner, please do not register - instead contact Wendy Shick (440-812-5676) or wendy.shick@gmail.com and let her know you are looking for a partner.
* An event platform feel will be added at checkout.
____________________________________________________________
Columbus Chapter
Buddy Up and Win Some $$$$ -

2022 Women$ Open Challenge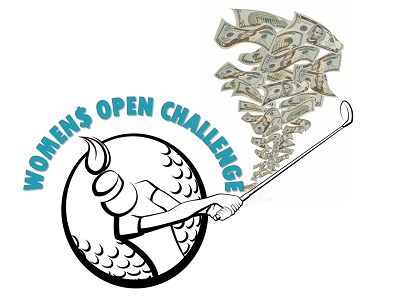 Friday, August 26th: The Women$ Open Challenge is back with a 12 noon shotgun start at Champions Golf Course, 3900 Westerville Rd., Columbus, OH.
The competitive event is a 2-Person Flighted Scramble; GROSS and NET. All female amateurs invited - A current USGA Approved handicap (less than 30.1) required. There is also a non-competitive scramble division. The "JUST 4 FUN" division is for golfers with handicaps of 30.1 – 40.0.

Prize Pool: $1,000 Prize Payout for each competitive flight, Gross and Net; $10,000 HOLE-IN-ONE prize; Optional $2,500 putting contest proceeds benefit the local LPGA-USGA Girl's Golf Program; Optional Skins game (competitive flights only) GROSS, and more…!

Registration is open from June 20 through August 5th at 12:00 pm, or when the field is FULL.
Click here for more information and registration links.
___________________________________________________________

Canton Chapter

Join the Canton Chapter for Golf!
SAVE THE DATE: Saturday, August 13th

8229 Dover-Zoar Road NE, Dover, Ohio
Starting tee time: 1PM

Cost: $38
(includes golf, cart, and hotdog, chips & drink at the turn)
Pay at the course
RSVP
deediana117@gmail.com
.com or Text (330) 880-6861
_____________________________________________________________

Greater Cincinnati
Pink Ribbon

Rally Ladies Golf Event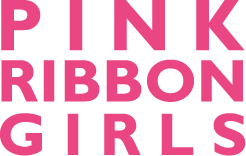 Saturday, September 17, 2022

Location: Blue Ash Golf Course, 4040 Cooper Road, Cincinnati, Ohio 45241
Early Bird Registration by 6/1/22 thru 8/27/22 - Member $100.00; Non-Member $120.00
Late Registration 8/28/22 thru 9/3/2022, Member $120.00; Non-Member $140.00

Register for the event, sign up for the putting and chipping contests, buy a Rally Package, purchase tickets for the gift baskets and caddie drawing, or donate HERE: lpgaams-pinkribbonrally2022.golfgenius.com

Registration Fee Includes: Green Fees, Cart Rental, Door Prizes, Lunch (provided by Dewey's Pizza), Dinner (Panera), and Goodie Bag,

Event Format: 4 Person Scramble – 18 holes
Shot-Gun Start @ 1:00 PM ~ Check In Begins @ 11:00 AM
Putting & Chipping Contest @ 11:00 AM Caddie Auction @ 12:30 PM

Sign up as a team or single/twosome and we will pair you with a "fun" foursome
Questions? Contact Alice Hoctor at: pinkribbonrallyevent@gmail.com

* Pink Ribbon Girls (PRG) provides free healthy meals, rides to treatment, house cleaning, and peer support to breast and gynecological cancer patients at their time of greatest need. This is independent of age, stage, or socio-economic considerations - because cancer does not discriminate. In 2020, PRG was able to provide 27,632 healthy meals to their clients and family members, 1,190 rides to treatment, 396 house cleanings, and over 60 virtual peer support events in the Cincinnati region.
_______________________________________________________
2022 Schedule for LPGA Amateurs Cleveland
Kick Off Event - May 7, Windmill Lakes Golf Center
League Play - starts week of 4/25/2022 (click here for league play details)
Travel League:
All Ohio (with Ohio Chapters July 9, 2022, Mohican Hills GC, Jeromesville, OH
TBA Coursesaround NE Ohio - June 4, August 6, Sept. 10 and Oct 1 or 8
Mystery Bus Golf Trip - July 16, 2022, Mystery Location
Course Challenge - August 20, Chardon Lakes GC, Chardon, OH
Year End - September 17, Bunker Hill GC, Medina, OH