This year, we crowned two new Chapter Champions – Nanette Circo (Low Gross Over-
the-Field) and Jane Langdon (Low Net Over-the-Field). Both received big trophies AND
golf bags from Vessel.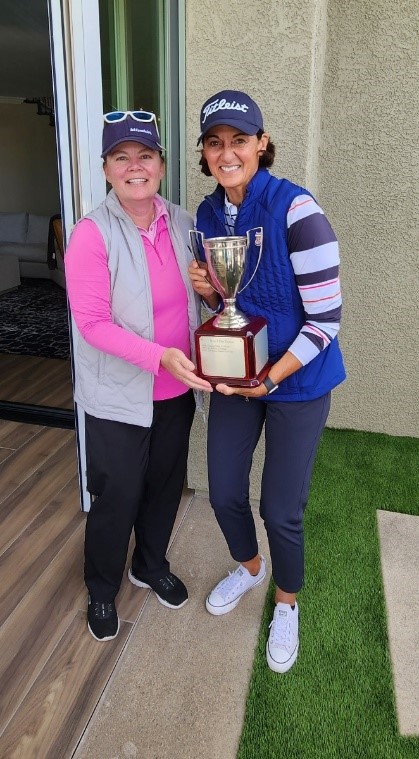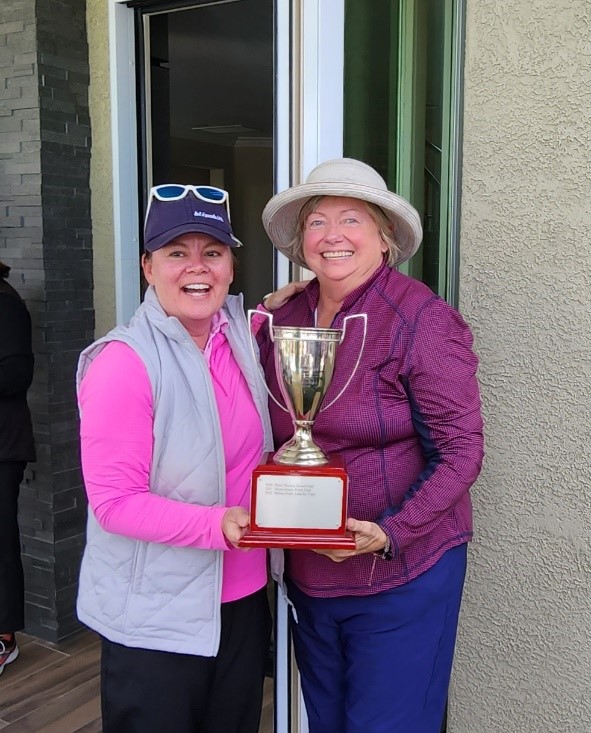 The 2023 Gross Over-the-Field Champion Nan Circo on the [left] accepting the
Chapter Championship trophy from Jen Faye, Chapter President.
The 2023 Net Over-the-Field Champion, Jane Langdon [right], is shocked that she
won after posting two 10's on the first day of competition. She shot an 84 on day two of
the championship to take home the trophy. She says, "It pays to never give up."
Both winners also won a Vessel golf bag.
Click Here for the complete results. (link is