LPGA Amateurs 2020 Golf Schedule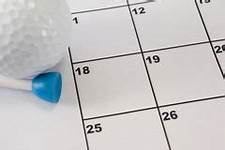 The mission of LPGA Amateurs is to connect women through golf and provide a welcoming community for all LPGA Amateurs members. In line with this mission, the current Championship and Cup Calendar have been restructured for 2020 and a few new events have been added to the schedule. We hope to add more events in the future with the goal of providing playing opportunities to all LPGA Amateurs members throughout the year at varying price points and different skill levels.




PLEASE NOTE

: A survey will be sent out regarding the National Event calendar in the coming weeks. We ask you to please take a minute to fill it out as your feedback is always helpful to the organization. Check out the 2020 schedule at this link.