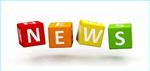 Click
HERE
to Access Monday, April 8, 2019, Weekly E-News
---
2019 Local Championship Qualifier (LCQ)



LCQ


Saturday, May 11, 2019
Indian Springs Country Club


REGISTRATION HAS CLOSED : WEDNESDAY, APRIL 24, 2019





Things to Know

:
Stroke Play:
The flights are as follows: Championship Flight 0 - 10 First Flight 10.1 - 17 Second Flight 17.1 - 24 Third Flight 24.1 - 32 Fourth Flight 32.1 - 40.4
Scramble Play:
Format and Team Composition: Scramble Teams consists of four (4) members who meet the eligibility requirements. The team course handicap will be determined after the handicap revision date for the event. Team Handicap will use the Ambrose system. Scoring: This is a NET only competition. The Team Handicap will be subtracted from the team's gross score. The two teams with the lowest Net scores will advance to the Sectional Championship Qualifier.

Eligibility:
Entries are open to all LPGA Amateur Golf Association Chapter members in good standing who are female amateur golfers* and have a verifiable USGA Handicap Index. Players with a Local Index exceeding 40.4 are permitted to play; however, their Course Handicap will be calculated 40.4 Index. *LPGA Amateur Golf Association Gender Policy applies.
Handicaps:
Players must have an established USGA Handicap Index and have an equivalent of two (2) 18-hole scores posted to their Handicap record in the current year prior to the Handicap cut-off date for their respective LCQ. Players with less than the required minimum scores posted in the current year will not be eligible to compete. To establish a USGA Handicap Index, a player must post the minimum equivalent of five (5) 18-hole scores prior to the next Handicap revision date.
---
LPGA Amateur Golf Association's GN21 System
Click HERE to read about the
Our PBC Most Improved Players
Click HERE to see your competition