Rally - Save the Date!
Our Cincinnati Chapter's most popular and fun event is now supporting Pink Ribbon Girls. The newly named Pink Ribbon Rally is set for Saturday, September 18, 2021 at Blue Ash Golf Course. Details and registration will be coming soon, So stay tuned!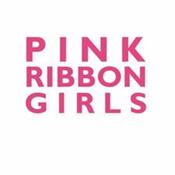 Pink Ribbon Girls (PRG) provides free healthy meals, rides to treatment, house cleaning, and peer support to breast and gynecological cancer patients at their time of greatest need. This is independent of age, stage, or socio-economic considerations - because cancer does not discriminate.

In 2020, PRG was able to provide 27,632 healthy meals to their clients and family members, 1,190 rides to treatment, 396 house cleanings, and over 60 virtual peer support events in the Cincinnati region.

---
- Jan 22, 2021