Not only a donator to the cause, we welcome our newest member Fareen Samji to the HamBurGirls.
Far was born and raised in Mombasa, Kenya and she came to Canada at the age of 14 to further her education. She graduated from McMaster University with degrees in Psychology and Kinesiology. She is an entrepreneur and works in the field of event management, orthotics, orthopedic footwear, compression therapy and bracing. She is also the founder and creator of Pythons' Pit, a not for profit entrepreneurial pitch contest for high school. And a hell of a golfer!
As the intent of a complimentary membership is to recognize an individual in the local community who are in a position to and are willing to promote LPGA Amateurs and the local Chapter. Far fits this bill perfectly. We look forward to a mutually beneficial contribution to our association and women in golf.
Far has donated the grand raffle prize you see on the Homepage to our Season Closer. Members be sure to buy your tickets.
Welcome Far!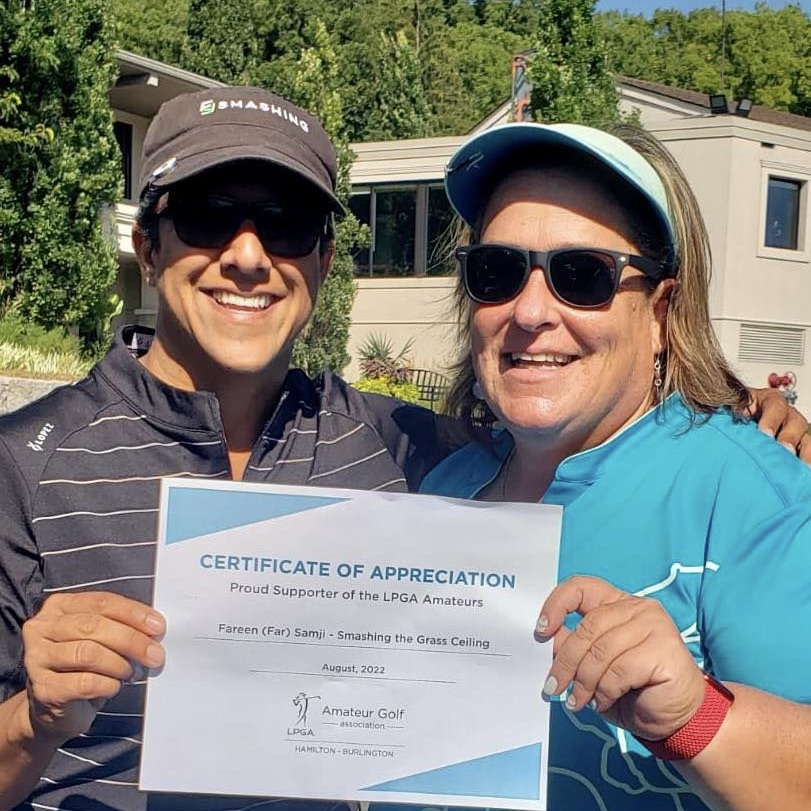 Pictured: Far Samji (left) Shelley Speal (right).