The San Diego Players Cup 2021 Standings
Our Week 14 results following the Member/Guest Event at The Crossings are in! The below table shows the current cumulative standings, and the Top 12 players' points from the last three events.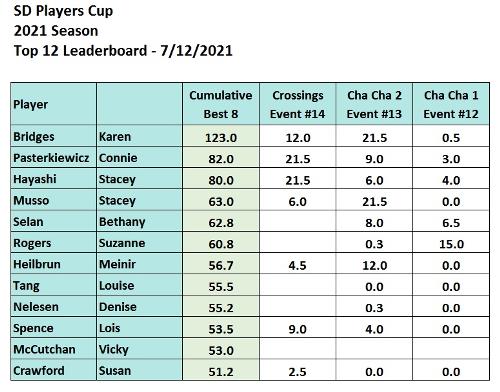 NEW THIS YEAR: 1st Place finisher in the Race to the 2021 Cup will receive a Revolving Trophy along with a 1st place cash payout. Cup Standings will be made available for viewing after EACH event on our Chapter Website.
See the entire Description/Rules and Sample Payout for
Registration is closed for this season, so be sure to follow along with the results and season standings.
- Jul 27, 2021