U

PHOTO from 2020 Kickoff
A special thank you to photographer Toni Gomez

---

Want to find out more about joining? Need more information? Click HERE.

The Value of Membership (several Chapter members are pictured)
Click HERE.

---
Event Calendar

All members play and participate at their own risk, and should review and adhere to local, state and government advisories.

2021 Month to Month Calendar - Version 8-23-21
2021 Year at a Glance - Foldable - Version 6-24-21


---
CLICK EVENT NAME TO REGISTER
---
Event: New Member Orientation #5
Event Date: Thursday, December 16
Time: 6:00 pm – 7:30 pm
Location:

On Zoom
Join us for our final New Member Orientation of the year. You'll get to meet the 2022 board of directors and learn more about the benefits of becoming a member of LPGA Amateurs Sacramento chapter. We'll share with you events offered for casual and competitive players, as well as education and group lessons that will help you improve your game. You'll also learn how use establish your handicap. This is also a great opportunity to meet other new members! Registration is open now!
---
Event: Winter League 2022
Event Date: League begins on January 9, 2022
Time: 10:00-ish tee times (specific times will be provided in advance)

Location: Various courses



California winters allow for some great golfing days! The Winter league provides for some no-pressure fun play during the winter months. Play all or just some of the outings. No handicap is needed, the games played will not be based on handicaps. Layer up and come out for a bit of golf.

---
LPGA Amateurs 2021 Tournament Schedule
---

NCGA Membership Options
Membership in NCGA is not included with your LPGA Amateurs Membership Dues

2022 NCGA Membership - NEW Member with Chapter Club

This membership applies to:
Members that have never been a member of a NCGA Club

Members that have a GHIN number but were not a NCGA Club member in 2021

Members that belonged to a NCGA Club during 2021 but want to join the Chapter's NCGA Club



2022 NCGA Membership Renewal
If you were a member of NCGA through the Chapter in 2021 your Membership Renewal Information will be sent to you via email ONLY during November 2021.
Contact for more information: NCGAAmbassador@lpgaamateurssacramento.com

---

NCGA/PWGA Member Events
More Information about NCGA Women's Golf: Click NCGA/PWGA

NCGA/PWGA Forms:
Hole in One
2021 Play Day Entry Form - Be sure to put LPGA Amateurs - Sacramento as your home club


---

2021 Member Participation Points Process (Due to COVID-19 impact and event cancellations the 2020 and 2021 M.A.M. Award is suspended until further notice.)
Most Improved Player Award
(Due to the negative COVID-19 impact to golfing opportunities in 2020, the Bonnie Stone award, aka Most Improved Player award, is suspended until further notice).

2020 Hole in One Pin Recipients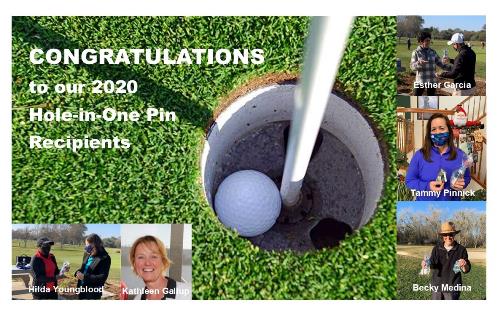 ---
Policy LInks
Guest Policy (PDF)
Refund Policy PDF
Code of Conduct (PDF)
Penalties & Options Rules Bag Tag (PDF)


---
Casual Play

Monday Day
This 9-hole league continues year round on the second and fourth Monday of every month in Roseville. Contact: Nancy Lyons (MondayGolf@lpgaamateurssacramento.com) if you are interested in the twice monthly play in Roseville.
Tuesday "Days"
It's casual 18 holes and always fun!! Interested in golfing during the day on Tuesdays? Contact: Sharon Blume (TuesdayGroup@lpgaamateurssacramento.com). No weekly commitment required. NOTE: Please make sure you have entered the email address correctly or click the links to send requests.

Wednesday Morning (Haggin Oaks Ladies League)
A great opportunity for new or returning golfers to play with a mentor for casual 9-Hole Play on the Arcade Creek course at Haggin Oaks. Tee times start at 9:00 a.m. Contact Linda Reid (lreid@hagginoaks.com) to be added to weekly email. No weekly commitment required.

Thursday Afternoon/Evenings (Haggin Oaks Ladies League)
Casual 9-Hole Play after work at Haggin Oaks, Arcade Creek and the first 9 holes of the MacKenzie course. Tee times start at 5:30pm. Contact Linda Reid (lreid@hagginoaks.com) to be added to weekly email. No weekly commitment required. After golf dinner/drinks at the MacKenzie Grille. Play begins in April.
Fun Friday Play at Haggin Oaks (Haggin Oaks Ladies League)
(This is open to "seasoned" LPGA Amateur members) Casual 9-Hole Fun Play on Friday mornings at Haggin Oaks. Contact Linda Reid (lreid@hagginoaks.com) to be added to weekly email or to find out if this play is right for you. No weekly commitment required. Play is year-round, weather permitting.
---
HANDICAP INFORMATION

To Post Your Scores, click the system below where you maintain your handicap index.

-----Download the LPGA Amateurs Handicap App for easy access or sign Into LPGA Amateurs to post your scores. Prior to posting a score for the first time, please log into the Member Clubhouse (upper right) on www.lpgaamateurssacramento.com, create a profile and post your first score. After that is completed you can easily use the LPGA Amateurs Handicap app.

-----NCGA is the authorized organization of USGA for handicap indexing in Northern California. You must be a member of NCGA or PWGA to use this system.


For questions and more information
Contact: Handicaps@lpgaamateurssacramento.com

Click here to view slides from an LPGA Amateurs webinar about establishing and maintaining a handicap