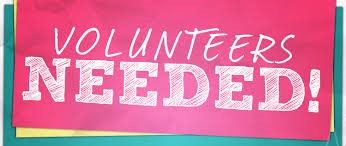 Tee Off Event Volunteer Opportunities March 25, 2023
You will also earn VIP (Vitally Involved Participant) points that translate into year end rewards.
When women work together, greatness happens!
Contact: Deb Preston at dpreston06@verizon.net or Ann Mackey at LPGAAmateursCoastalNJ@gmail.com
RSVP Now!
---
Calling All VIPs!!
Vitally Involved Participants are at the heart of our chapter.
Members can earn VIP credits toward end of year prizes, just by being involved. See below for how to redeem your reward.
Playing in a league or golf event, representing the chapter in a Regional and/or National competitive event, helping out on a committee, lending a hand in a single event, serving in a leadership role, attending our Tee Off Luncheon, Signing up for GHIN through our Chapter ...You are important to our community!
Ask us about volunteer opportunities within our Chapter as well as with the wonderful organizations with which we are involved. SEE WHAT YOU CAN DO HERE!
Contact us at LPGAAmateursCoastalNJ@gmail.com
We love our VIPs.
---
2022 V.I.P. Rewards Program - Steps to Redeem Reward
Members who have renewed their Coastal NJ membership (or registered for an event where they paid registration) are eligible to request the reward for up to the amount paid. (We will not issue more than the amount and if there is a balance, it will carry over for another registration.) They should send an image of their letter to Alice Anselmo mimipeyton@gmail.com, stating for which item(s): membership, event, etc. they have registered. Once the information has been verified, Alice will process the reward, which will be mailed to you in the form of a check. This may take up to two weeks to complete.