Member Referral Awards Program
Did you know that over 60% of our new members come to us via member referral? Needless to say, referrals are important in helping our chapter thrive. In recognition of these efforts, we have announced a new member referral awards program.
For the 2022 season, when a new member joins and identifies a Northern New Jersey member as having referred them, the referring member's name will be added to a raffle. The winners will be drawn at the Season Closer. There will be a $25 raffle for those who refer 1-2 new members and a $50 raffle for those who refer 3 or more.
In order to qualify, the new member must identify, at the time of registration, who has referred them. You will be notified by email when we receive a new member referral under your name.
Thank you for promoting our world-class golf organization. Please contact our Membership Recruitment Director, Pat Bringewatt, if you have any questions.
---
PGA Tour Superstore Exclusive Discount is this Weekend May 20 - 22!

Mark your calendars! Head to a local PGA Tour Superstore on May 20 through the 22 and show your LPGA Amateurs Member ID Card (print or digital) to cashier for 15% off purchases. Some exclusions apply.
---
Coastal Meets NNJ for a Friendly Inter-Chapter Event on Sunday, May 22
THIS EVENT IS FULL. Click Here to be added to the waitlist

The Northern NJ Chapter of LPGA Amateurs invites its members and those of the Coastal NJ Chapter to enjoy some friendly competition. The event will be held at Galloping Hill Golf Course in Kenilworth on Sunday, May 22. The format will be individual stroke play, with consecutive tee times beginning at 1:00 PM. After golf, stay and mingle with new friends on the patio at the Hill Tavern on the course. Prizes will be awarded for 2 contest holes.
Don't miss out. This event is limited to 24 players. Registration closes on 5/15 at 9PM.
If you'd like to help out at the event, we'd love to have you. Please contact Grace Tshanakas at memberservices@lpgaamateursnnj.com
---
LEAGUES & EDUCATION
League Registrations is now closed. Are you a new golfer or would you like to brush up on some skills? Check out our Education page here, for current offerings.
---
Don't have FOMO! Renew Your Membership Today
WE want YOU to be part of all of the incredible events we have planned for 2022. We value your friendship and membership - if you haven't renewed yet (all 2021 memberships expired on 12/31/2021), don't miss the opportunity to network and participate with the other LPGA Amateurs members at these fun events. Renew today!
---
Handicap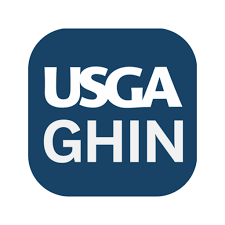 With golf season around the corner, it's time to think about a handicap. Our LPGA Amateurs Northern NJ Chapter offers the option for obtaining a GHIN (Golf Handicap Information Network) number.
GHIN is a service offered by the USGA to regional golf associations, such as the New Jersey State Golf Association (NJSGA). Our members can obtain, renew, or transfer GHIN through our chapter. Having GHIN will register you with the NJSGA, making you eligible to participate in NJSGA tournaments and events; check their website. The cost for this service is $33. The Constant Contact Platform of $1.33 will be added at time of payment.
GolfNet is no longer a member benefit. If you had an "active" account last year, you may continue to post to GolfNet for one more year and then you will have to switch to GHIN. If you wish to move to GHIN this year, click on the "register here" below and where the form asks for a GHIN number enter "GolfNet" and you will be assigned a GHIN number and have your scoring record moved.
IMPORTANT:
The only requirement is that you must be an ACTIVE MEMBER of the LPGA Amateurs Northern NJ Chapter. Please
click here
and log into the Member Clubhouse to renew your membership for 2022.
To obtain, renew or transfer a GHIN account, REGISTER HERE. After receiving your GHIN number, you will be able to set up your account and post your score at GHIN.com or download the GHIN mobile app and post it there.
First Time GHIN Number
Members receiving a GHIN Number for the first time will receive a confirmation email, identifying their GHIN Number, from our Handicap Chair. You then will be able to set up/access your account on GHIN.com or on the GHIN mobile app. For security reasons, first time uses will be asked to create a digital profile. The process is simple but if you have any questions, please contact
Sue Stager,
Handicap Chair
.
Renewing or Transferring GHIN Number
Members who are renewing or transferring their existing GHIN Number can expect to be activated within 48 hours from submitting the registration form.
For additional information regarding GHIN check out the Handicap page on our website.
---
Virtual Events & Webinars
Please view the Education section on this website for links to past programs and additional information!
---
LPGA Amateurs National Events
Click here for 2022 schedule!
---
Charitable Events


If you would like to promote a charitable event here, please send an email to president@lpgaamateursnnj.com. Once approved, it will be posted here.