Play a Little for Pink Continues through August 21.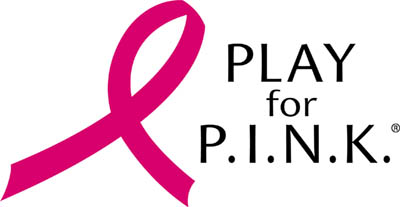 Our Northern New Jersey Chapter continues to support Play for Pink events that benefit the Breast Cancer Research Foundation (www.playforpink.org).
Thank you to those who joined us at the Preakness Valley Golf Course on August 7 and those who have sponsored their own league events. Continue to Play a Little Pink between now and August 21st. Select a date to wear pink, celebrate the day with purpose, conduct friendly games and solicit contributions. It may be a suggested amount, or in the form of a mini tricky tray or decorate your cart competition. Invite your course to donate a round or two as prizes or giveaways.

All donations support the Breast Cancer Research Foundation. You might also encourage donations from families and friends. Donation links are live on the Chapter Facebook Page through August 21.

Please share this information with members and friends.
Mark your calendars and do it your way!!

Thank you for your support of Play a Little for Pink ! Click here to see picturesfrom the social and league events.

For Play for P.I.N.K.'s fundraising disclosure statement or additional information, please visit

www.playforpink.org
---
Northern NJ/Westchester Interchapter Event on Saturday, August 20 at Crystal Springs
All LPGA Amateur Westchester and Northern New Jersey chapter members are invited to play in our annual Inter-Chapter event. It's all for fun and to meet new golfing friends in our area! This year, the Northern New Jersey Chapter hosts the annual event. Come play and support this inter-chapter event.
The field size is limited to 20 players and t
he format will be determined by the interest and number of players that sign-up.
There will be closest to the pin and closest to the line contests with prizes for the winners. After golf s
tay for drinks and food (not included with the registration fee) at the Crystal Tavern and learn who wins the contest holes (you must be present to win). Meet members of NNJ & Westchester to share stories and some laughs. This is an opportunity to Connect • Learn • Play • Belong®. Don't miss out on the fun!
This is a first-come-first-served event, so
sign up
to play today!!
---
Member Referral Awards Program
Did you know that over 60% of our new members come to us via member referral? Needless to say, referrals are important in helping our chapter thrive. In recognition of these efforts, we have announced a new member referral awards program.
For the 2022 season, when a new member joins and identifies a Northern New Jersey member as having referred them, the referring member's name will be added to a raffle. The winners will be drawn at the Season Closer. There will be a $25 raffle for those who refer 1-2 new members and a $50 raffle for those who refer 3 or more.
In order to qualify, the new member must identify, at the time of registration, who has referred them. You will be notified by email when we receive a new member referral under your name.
Thank you for promoting our world-class golf organization. Please contact our Membership Recruitment Director, Pat Bringewatt, if you have any questions.
---
Member Benefit - Visiting Chapters While Traveling
One of the unique benefits of being a member of LPGA Amateurs is visiting other Chapters while traveling and having the opportunity to meet other members and maybe even play golf! The easiest option to connect with other Chapters is to email the President of the Chapter and let them know your schedule - their contact information should be in the
"About"
section or in the Contact tab/form on the Chapter Website. You can also check the Chapter event calendar to see if there is an event that coincides with your travel plans. Cheers to making new friends!
---
Annual Meeting

The Chapter held its first Annual Meeting via zoom on April 26th, 2022. Thirty-one members attended and you can find the recording of the session here: 2022 Annual Meeting Zoom Video
---
Sponsorship Committee - Volunteers Needed

Where can you find over 250 golf-loving, fun-driven women who want to share, spend, and recommend goods and services? The members of the Northern New Jersey Chapter of the LPGA Amateur Association! Can you join the new sponsors committee to reach out to businesses to share their resources in exchange for the opportunity to connect to NNJ members? Email Vice President Susan Nostrame to be part of this committee. Not necessary, but if you have any experience in sales, marketing, fund raising, or just love people, we can't wait to have you join the Sponsors Committee.
Email vicepresident@lpgaamateursnnj.com today.
---
Handicap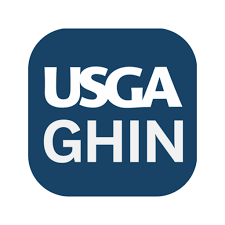 Our LPGA Amateurs Northern NJ Chapter offers the option for obtaining a GHIN (Golf Handicap Information Network) number.
GHIN is a service offered by the USGA to regional golf associations, such as the New Jersey State Golf Association (NJSGA). Our members can obtain, renew, or transfer GHIN through our chapter. Having GHIN will register you with the NJSGA, making you eligible to participate in NJSGA tournaments and events; check their website. The cost for this service is $33. The Constant Contact Platform of $1.33 will be added at time of payment.
GolfNet is no longer a member benefit. If you had an "active" account last year, you may continue to post to GolfNet for one more year and then you will have to switch to GHIN. If you wish to move to GHIN this year, click on the "register here" below and where the form asks for a GHIN number enter "GolfNet" and you will be assigned a GHIN number and have your scoring record moved.
IMPORTANT:
The only requirement is that you must be an ACTIVE MEMBER of the LPGA Amateurs Northern NJ Chapter. Please
click here
and log into the Member Clubhouse to renew your membership for 2022.
To obtain, renew or transfer a GHIN account, REGISTER HERE. After receiving your GHIN number, you will be able to set up your account and post your score at GHIN.com or download the GHIN mobile app and post it there.
First Time GHIN Number
Members receiving a GHIN Number for the first time will receive a confirmation email, identifying their GHIN Number, from our Handicap Chair. You then will be able to set up/access your account on GHIN.com or on the GHIN mobile app. For security reasons, first time uses will be asked to create a digital profile. The process is simple but if you have any questions, please contact
Sue Stager,
Handicap Chair
.
Renewing or Transferring GHIN Number
Members who are renewing or transferring their existing GHIN Number can expect to be activated within 48 hours from submitting the registration form.
For additional information regarding GHIN check out the Handicap page on our website.
---
Virtual Events & Webinars
Please view the Education section on this website for links to past programs and additional information!
---
LPGA Amateurs National Events
Click here for 2022 schedule!
---
Charitable Events


2022 Morris County Park Alliance Golf Outing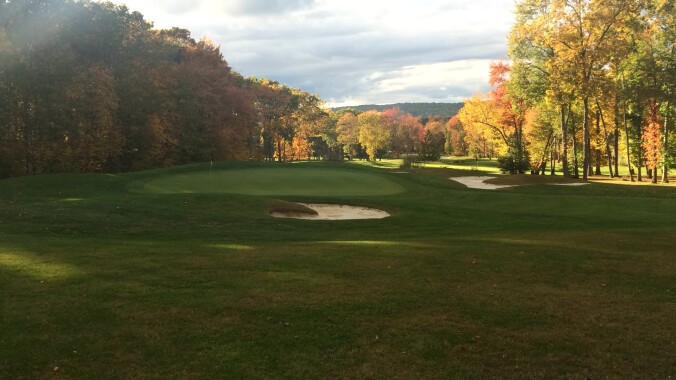 Join the Alliance for Morris County Parks, on Monday September 12th, 2022 , as it sponsors the 16th Annual Golf Outing at Flanders Valley Golf Course. This event is a great opportunity to show gratitude towards hardworking staff or loyal customers, or to join friends for a great game of golf, and to support the County's outstanding park system.
THIS YEAR'S EVENT WILL BENEFIT CURRENT PROJECTS OF THE PARK ALLIANCE