We wish all of our members and families a happy, healthy and joyful holiday season. Our 2023 golf season will be here before you know it. Check back often for information and events!!
Don't forget to renew your LPGA Amateurs Membership! For renewal instructions, click HERE.
---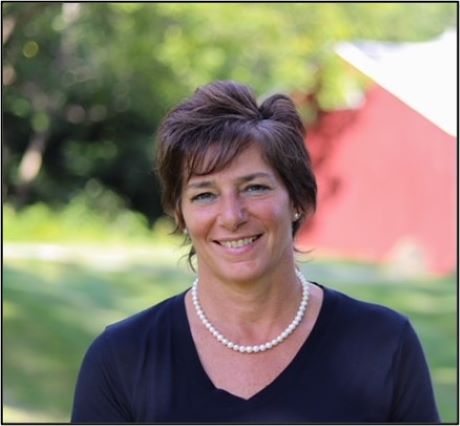 Happy Holidays to everyone! This special time of year reminds us to pause and be thankful for our family, friends and colleagues.
As the year winds down, we would like to take a moment and thank our outgoing Board members, Susan Nostrame, Susan Olinger, CeCe Peabody and Jan Tomasiewicz. Their time, dedication, and love for our Chapter is greatly appreciated!
2022 was a great year for golf and our Chapter. As a quick recap, here are some brief highlights:
This year we welcomed 69 new members! To those new members, we hope your first year was memorable and fulfilling, and that you made new connections both on and off the golf course.

We are so thankful to our league coordinators, who made it possible for members of our 9 and 18-hole leagues to have terrific seasons once again on the course!
We had many fun events this year and hope you were able to participate in one or many. From our Spring season opener to the Fall "Turkey Open" and most recently our Holiday party, we had lots of camaraderie, laughs and great golf. Of particular note, the new "Play a Little for Pink" series of events raised $5300 in support of the Play for P.I.N.K. Organization! A special "THANK YOU!!" to all who have volunteered, organized, sponsored and supported our events.
As you get ready to ring in the new year, don't forget to renew your membership for the upcoming season. The Board and I are excited to support you and our Chapter going forward. We value your ideas and suggestions and would love your feedback regarding any improvements you'd like to see in the future. The members of your 2023 Board are:
President: Stefanie Thornton
Vice President: Cathy Brennan
Member Recruitment: Pat Bringewatt
Member Services: Grace Tshanakas
Leagues: Patty Elwood
Education: Sheri Nixon
Finance: Christine Connolly
I wish you and your families a peaceful holiday season. I look forward to serving you this upcoming year and look forward to another exciting golf season!!
All the best,
Stefanie
---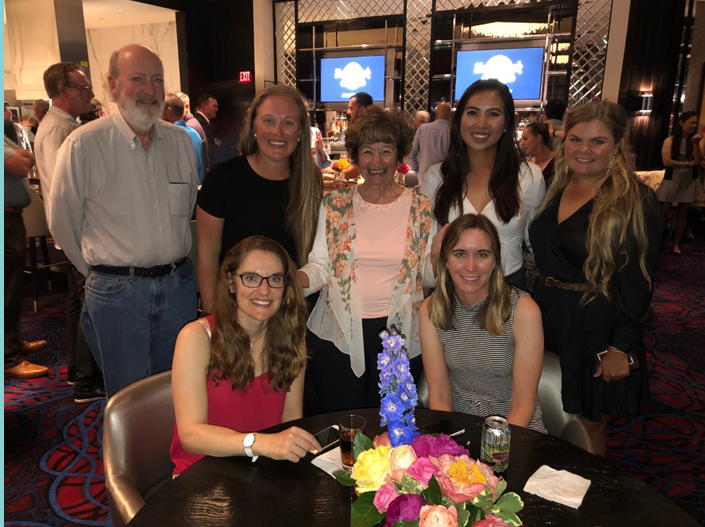 NNJ Chapter Member Debbie Curran's experience of a lifetime!
The cancer survivor and LPGA Amateur had an unforgettable week at the Shoprite LPGA Classic
Read about her experience here
---
Member Referral Awards Program - 2022 Winners and a New Contest!!
We are excited to tell you that 69 new members joined our chapter this season! Of these, forty were member referrals, representing 58% of our total new members. As promised earlier this year, we held two raffles at the end of the season to reward these efforts: a $25 raffle for those who referred 1-2 new members and a $50 raffle for those who referred 3 or more.
Congratulations to Pat MacIsaac, whose name was drawn as the winner of the $25 raffle. Jean Parmelli, the only member to refer 3 or more new members, won the $50 prize, referring 4 new members!!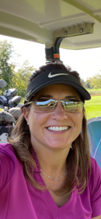 Thank you to Pat, Jean and all of our ladies who referred a new member. Your effort promoting our organization has a significant impact.
The "new" season for determining the pool of potential winners for the 2023 season has now begun! New members must identify you as the referring member to be considered for the drawing.
Thank you for promoting our world-class golf organization. Please contact our Membership Recruitment Director, Pat Bringewatt, if you have any questions.
---
Member Benefit - Visiting Chapters While Traveling
One of the unique benefits of being a member of LPGA Amateurs is visiting other Chapters while traveling and having the opportunity to meet other members and maybe even play golf! The easiest option to connect with other Chapters is to email the President of the Chapter and let them know your schedule - their contact information should be in the
"About"
section or in the Contact tab/form on the Chapter Website. You can also check the Chapter event calendar to see if there is an event that coincides with your travel plans. Cheers to making new friends!
---
Sponsorship Committee - Volunteers Needed

Where can you find over 250 golf-loving, fun-driven women who want to share, spend, and recommend goods and services? The members of the Northern New Jersey Chapter of the LPGA Amateur Association! Can you join the new sponsors committee to reach out to businesses to share their resources in exchange for the opportunity to connect to NNJ members? Email Vice President Susan Nostrame to be part of this committee. Not necessary, but if you have any experience in sales, marketing, fund raising, or just love people, we can't wait to have you join the Sponsors Committee.
Email vicepresident@lpgaamateursnnj.com today.
---
Handicap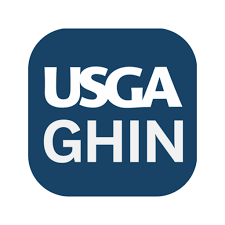 Our LPGA Amateurs Northern NJ Chapter offers the option for obtaining a GHIN (Golf Handicap Information Network) number.
GHIN is a service offered by the USGA to regional golf associations, such as the New Jersey State Golf Association (NJSGA). Our members can obtain, renew, or transfer GHIN through our chapter. Having GHIN will register you with the NJSGA, making you eligible to participate in NJSGA tournaments and events; check their website. The cost for this service is determined each year. GolfNet is no longer a member benefit.
Please note, the 2022 active handicap season for our area is April 1 - November14th. Posting for our region resumes April 1, 2023.
---
Virtual Events & Webinars
Please view the Education section on this website for links to past programs and additional information!
---
LPGA Amateurs National Events - 2023 Tournament Schedule
We are excited to announce the LPGA Amateurs 2023 Tournament Schedule!

Click here to view the 2023 schedule
A new addition to the schedule is the
Team Championship
that will be held in St. Augustine, FL on June 23-24, 2023. This two-person team event will feature two different formats over 36-holes; fourball and alternate shot. Stay tuned for more details to come!
We are also pleased to share that the
Championship Open
will be open to anyone who wishes to sign up in 2023, as well as those who are exempt based on their performance this year. As a reminder, this is a 36-hole individual stroke play event, with a maximum field size of 120 players, which will be held at Indiana University Golf Course in 2023.
---
Charitable Events