CONGRATULATIONS TO KARYN COHEN FOR HER HOLE IN ONE!!!!!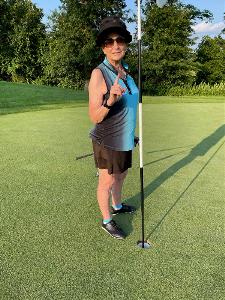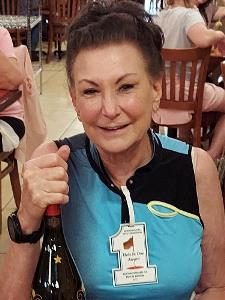 Karyn was playing her regular weekly Northern New Jersey LPGA Amateur Wednesday league run by Phyllis Kaplan and Diana Galer at Pinch Brook Golf Course in Florham Park, NJ on July 21st.
She was playing with Mary Cobb and Jane Kurek . The Hole in One was on the 9th hole and was about 105 yards over some water. She used a 4 rescue and did see the ball bounce on the green , but when they got to the green the ball was nowhere in sight. Jane and Karyn looked everywhere the ball could have rolled while Mary finished her last putt . They were still looking for the ball when Mary reached into the hole to get her ball and there was Karyn's ball!! Karyn's ball must have hit the green and rolled in the hole where they, of course , did not look.
It was total unexpected by Karyn so she was surprised and very excited. They celebrated at their weekly pizza dinner. Karyn says "It was great fun with a great group!"
- Jul 25, 2021