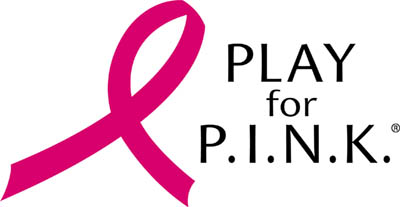 Our Northern New Jersey Chapter continues to support Play for Pink events that benefit the Breast Cancer Research Foundation (www.playforpink.org). Busy work schedules, weekly leagues and other personal commitments, along with the continued challenge of COVID, make it difficult to gather in one place.
With the help of League Coordinators and volunteers, we have crafted a two week program called Play a Little for Pink .
Our goal is for Chapter members and league participants, as well as family and friends, to have several options to participate this year. Some of the administrative details are being finalized, but here are the three program pieces:

1. Play a Little Pink in your own league between August 6th and August 21st.

Select a date to wear pink, celebrate the day with purpose, conduct friendly games and solicit contributions. It may be a suggested amount, or in the form of a mini tricky tray or decorate your cart competition. Invite your course to donate a round or two as prizes or giveaways.
League coordinators have received Sample Fundraising Games, and Play for Pink Sponsor/Donor request and receipt forms for your use. Pick what suits your league.
2. Attend a Play a Little for Pink Fundraising Social – Sunday August 7th from 5- 7pm on the Patio at the Preakness Valley Golf Course. $25 includes light beverages, a cash bar, appetizers, putting games, door prizes etc. Here's an opportunity to gather with others in support of the fight against Breast Cancer. Click below to register for the Play a Little for Pink Social on August 7th.
3. Support, Support, Support and Donate, Donate, Donate to Play a Little for Pink
All donations support the Breast Cancer Research Foundation. You might also encourage donations from families and friends. Donation links will be live on both the Chapter Facebook Page and website from Aug 6th to August 21.
Please share this information with members and friends.

Mark your calendars and do it your way!! Thank you for your support of Play a Little for Pink !
For Play for P.I.N.K.'s fundraising disclosure statement or additional information, please visit www.playforpink.org
REGISTER for FUNDRAISER VIEW SAMPLE GAMES VIEW SPONSOR/DONOR SOLICITATION LETTER