2019 Season Finale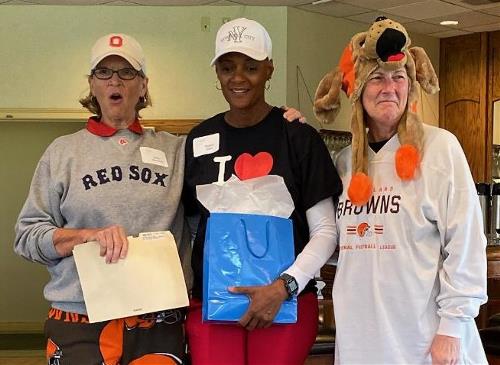 The 2019 Finale at Delaware Golf Club, was quite a celebration of the season! We enjoyed brunch including the presentation of Social League awards, thank you's to our wonderful sponsors and the outgoing board, and the presentation of the Cathy Bregar Volunteer-of-the-Year Award. And there was even golf after, though Mother Nature made it a little difficult for a bit!
Congratulations and Many Thanks to Debbie Allen, our 2019 Volunteer of the Year!
The 2019 Birdie Queens are Julia Noschang and Jessica Bookwalter! Way to go ladies!!
Outgoing PREZ Betsy Sherman created a Favorite Moments video highlighting all the fun we've had during her 2-year term. Many thanks to YOU Prez! We all appreciate everything you've done for our Chapter!!

Check out more photos from the day on our Facebook page!
- Oct 7, 2019