View and download the current Calendar of Events, click here
2022 Big BUT Scramble!

The popular fan favorite event, Big BUT Scramble, is back on Saturday, June 11th, 9:00 am shotgun start at Wyandot Golf Course!
All members and your guests are invited to join us for the unique and lively scramble. Bring your friends, family members, significant other, brother or sister, etc., however, they MUST be golfers at any skill level.
Each hole in the scramble will have a different "BUT" by which your foursome must abide. As an example, Hole 1, will be a normal scramble format BUT every must choose one club and use only that club for the entire hole!
The registration fee is $30 for members and $35 for guests. It will include golf and a casual delicious lunch afterwards at the course. Register as a single, double or foursome but, event space is limited so register now to ensure your spot at this fun event! Click here for more information and registration links. The registration deadline is June 1st, at 5:00 pm.
Golf Skills Clinics at Turnberry
Want to improve your game and reduce your scores? We have worked with the pros at Turnberry to line up clinics that address specific parts of your game. Choose the one (or more) that you want. Each clinic will be on a Thursday at 7 PM at Turnberry, May 12 through June 2nd.
Cost will be $99 for all 4 sessions, or $30 per session if you do not want to attend all 4 sessions. Preference will be given to those who are taking all four sessions when registering. You will pay the pro directly on your first day of play.
The maximum golfers per clinic is 10, slots will fill quickly. Registration deadline: Monday, May 09, 2022 at 05:00 PM or when the clinic is full.
Click here for more information and registration links.
SAVE THE DATE: 2022 Women$ Open Challenge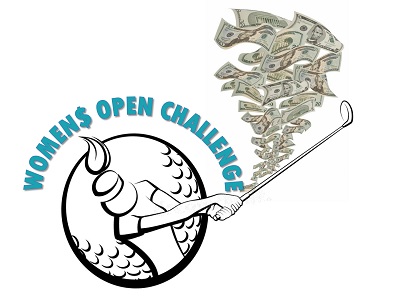 Friday, August 26th: The Women$ Open Challenge is back with a 12 noon shotgun start at Champions Golf Course.
This event is Open to LPGA Amateur Golf Association Members and Non-member female amateur golfers.
USGA approved handicap required. Start posting those 2022 scores now!