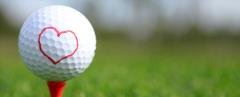 So many wonderful golf events
are played throughout the triangle area every year.
Help spread the word by sending any tournament information to play or help with to the chapter
COMMUNICATIONS DIRECTOR
The board will look it over and post it for members.

Click OUTSIDE TOURNAMENTS to take you directly to the list of tournaments to play in.
Click VOLUNTEER go to the list of tournaments or golf organizations to volunteer your time.

Check in every now and then and see if you can spread the love of golf.

---